Definition
What is Initiate Outbound Calls?
Initiate outbound calls is the measurement used to evaluate the average time when an agent is logging in to initiate outbound calls. Many outbound calls for existing clients are about renewal programs, contact list changes, receipt of debts, industry analysis, or pre-emptive consumer services.  
An outbound call is initiated on behalf of a call center representative to a customer. Outbound calls to potential buyers are generally produced and concentrate on sales, lead production, telemarketing, and financing.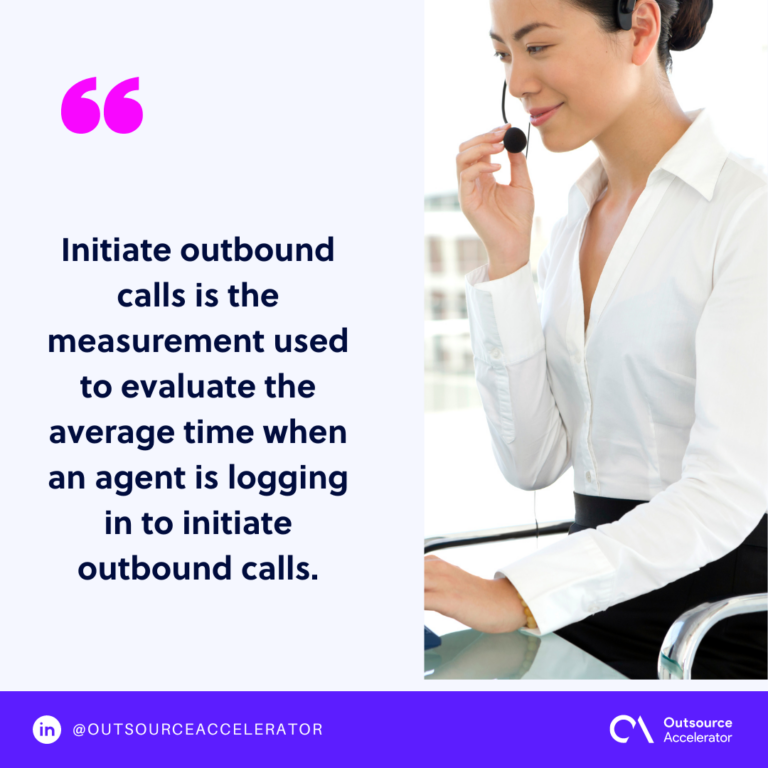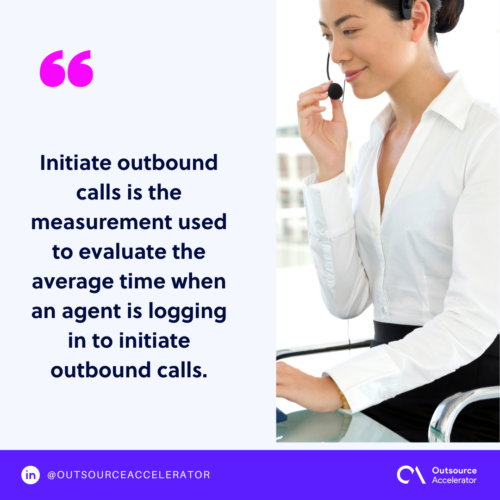 Best practice to improve initiate outbound calls
To initiate outbound calls, you must know the best practices for outbound calls. You can begin with a well-defined outbound call plan if you want to boost your outbound sales calls. Primary KPIs are an informative way to assess how well the outbound call plan is doing.
Customers often like unscripted calls because they are more realistic. It also makes them feel heard and respected as individuals. It is an essential component of a good outbound call because it reaches the prospect and captures their interest right away.
Penetration reports are another way to increase the agents' effectiveness in Initiate Outbound Calls. They provide you with a good picture of dialer efficiency and dialer infrastructure, which will assist you in identifying patterns in your revenues and sorting the data most efficiently.