Definition
What is an inbound sale?
An inbound sale is a technique of reacting to sales leads created by marketing activity. Among these activities are:
Taking part in a webinar

Downloading a copy of an eBook or an infographic

Completing a webform

Having a conversation with a chatbot

Dialing a webpage phone number
Inbound sales prospects have demonstrated an active interest in the company's product or service. As a result, salespeople have greater context and information about the customer's needs to better prepare for the inbound sales conversation.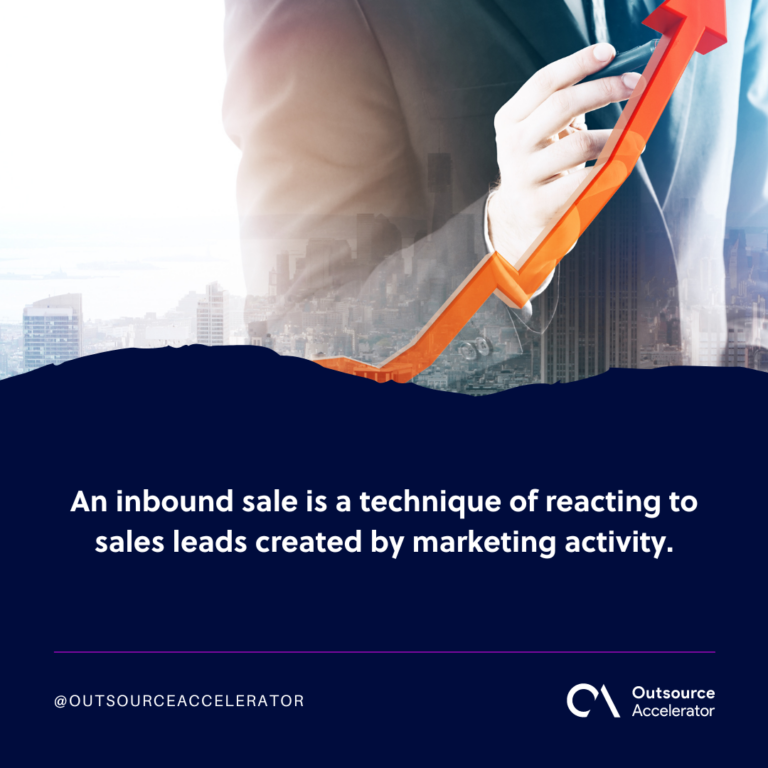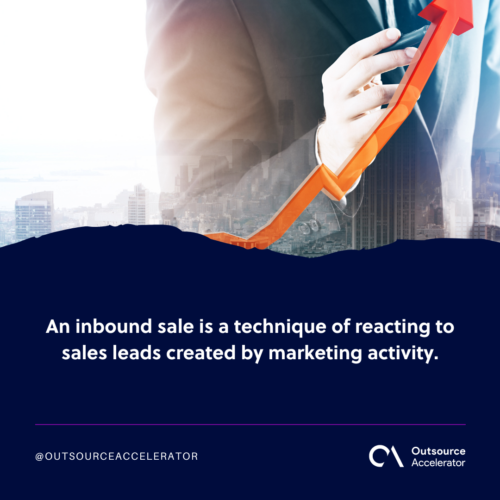 Inbound sale best practice
Inbound sales prioritize individual buyer demands, difficulties, ambitions, and interests.
An inbound salesperson meets customers where they are and then helps them through the decision-making process.
Inbound sales begin with a lead generated by a potential consumer contacting your company to inquire about a particular product or service. 
Here are the other best techniques for inbound sale:
Research about the prospect's background
Having this background knowledge on hand will help you be more prepared when they inquire or express concerns about your goods.
Utilize social media
Social media is an effective platform to learn more about your current prospects and obtain new ones.
Establish a good working relationship
In each sales conversation, the first thing you should do is establish rapport with your prospect.