First Response Time (FRT)
Definition
What is First Response Time?
First response time ("FRT," also referred to as "first reply time") is the amount of time between the moment a customer submits a ticket/issue and the moment the customer service representative responds to the customer to provide an initial response. This metric is measured in business hours.
The shorter the first response time, the better. FRT is the acknowledgment to the customer that their concern is being looked into, and keeping it low lessens the possibility of the customer getting even more frustrated from waiting for a response.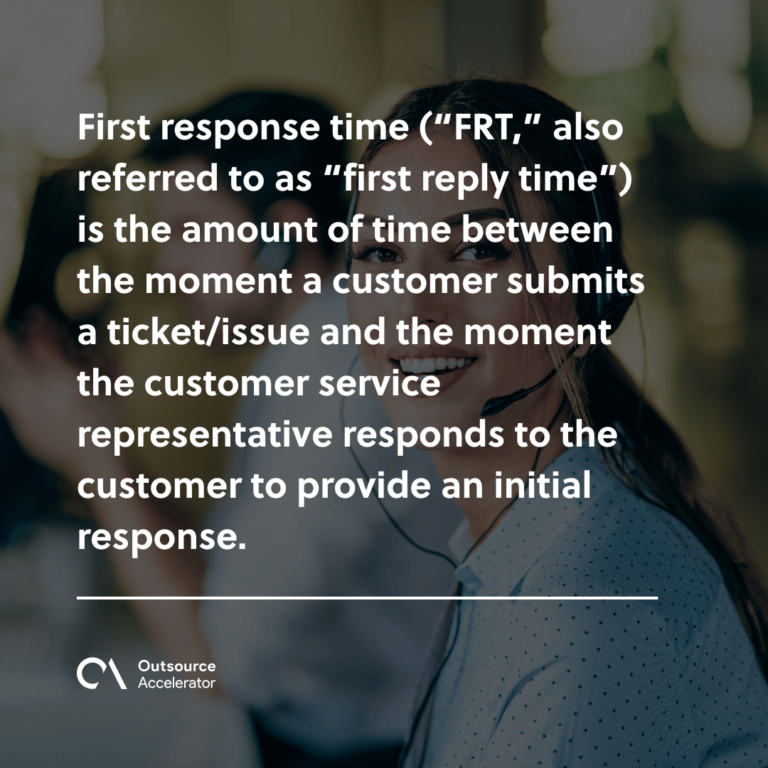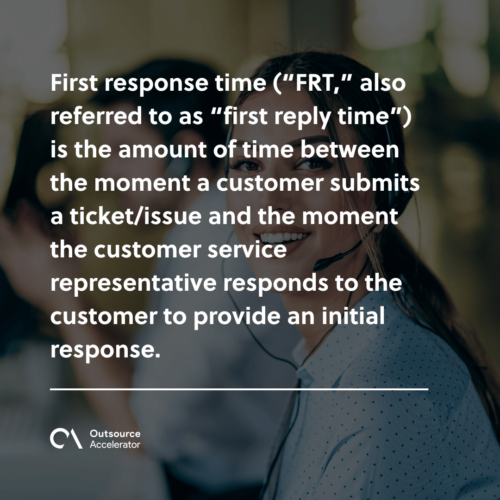 About first response time
Your customer service team's first response time sets your customers' expectations on the quality of the customer service experience that you provide. An early response to a customer's concern means that you're attentive of what they need and willing to get it resolved as soon as possible. Longer response times may make the customer that they need to get your attention in a different way, and may cause them to post a negative review on social media for everyone to see.