Definition
What is a call transfer?
A call transfer or call forwarding is the method of redirecting a live phone call from one recipient (original) to another or other messaging services. It usually involves the actual caller's phone number or other specific information.
A call transfer is possible with a dedicated call transfer button on a physical handset. Another way of performing a call transfer is by utilizing the right software. 
Recipients of a call transfer may or may not be able to decline a transfer, depending on the kind of system used by a call center. There are also other phone systems that feature a more informative call transfer as they include notes from the previous agent who handled the call.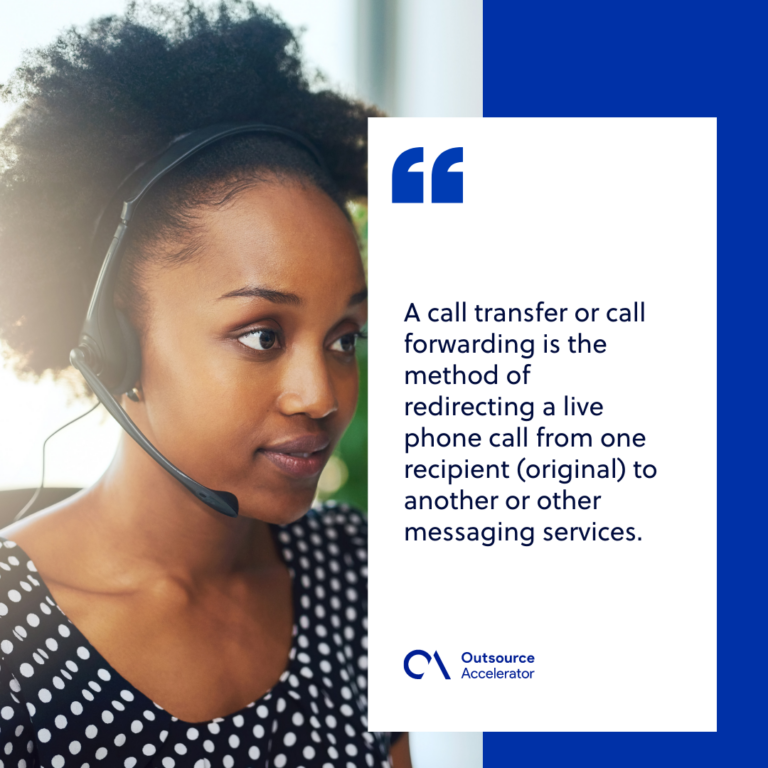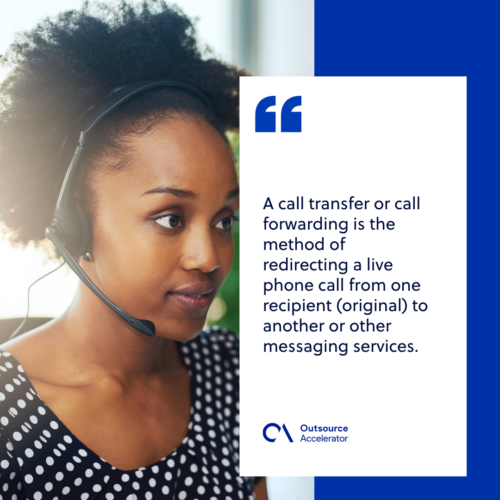 Types of call transfer
Businesses, especially call centers normally receive thousands of calls on a single day. Proper call transfer is very important to avoid frustrated callers leading to customer dissatisfaction. This is why agents should be fully aware of the two kinds of call transfers. 
Here we have the two forms of a call transfer: 
Cold transfers
Cold transfer or blind transfer occurs when you switch a caller to a ring group or another agent without first communicating with the new agent. 
Cold transfers are challenging because they are essentially beginning from scratch because there is no knowledge to pass.
Warm transfers
A warm transfer is when you communicate to the new agent in advance of the call. Without the caller hearing, you can tell the target agent about the caller's problem before the transfer is made. 
You can hear a ring from the agent you choose for transferring the call and approve or reject the transfer. The call will drop at your end until the call is acknowledged.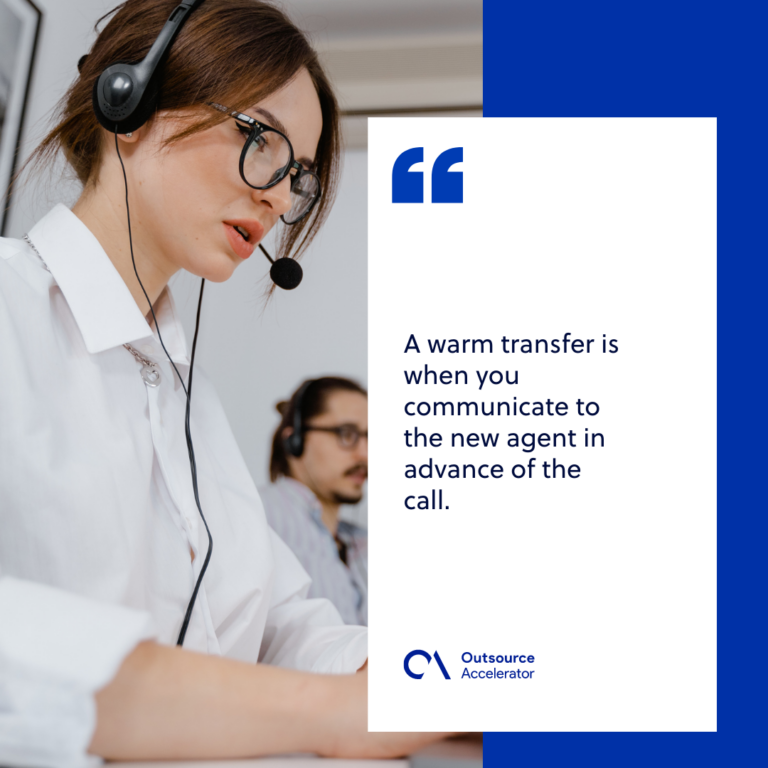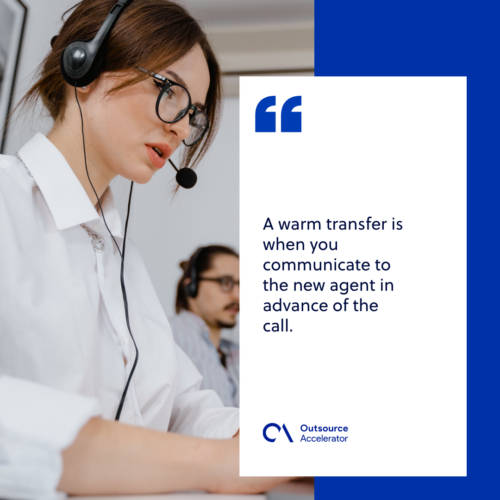 Advantages of call transfer
Utilizing a call transfer system provides various benefits to small-sized to large companies, including the following:
Call transfer can be used by remote working agents from any location.

It allows call centers to make use of mobile phones instead of desk phones. 

It helps call centers maximize their agents' day-to-day productivity. 

A perfect tool for customer service.
Importance of call transfer
Call transferring systems have many advantages to both big and small companies. These technologies increase the availability of staff to provide help while they are not in the workplace. 
A traveling employee, for example, should set up a call forward from a desk phone to a cell phone to stay in touch at all times. It allows a company's workforce to be much more flexible than if they were tied to a desk phone.