Calculated Self-Service in Percent
Definition
What is calculated self-service in percent?
The calculated self-service in percent or self-service completion rate is a key performance indicator (KPI) used to assess the efficacy of a service desk or customer support. This is done by calculating the proportion of problems that customers can resolve on their own.
Calculated self-service reflects the ability of a client to address an issue using existing help resources without the personal assistance of a service provider. This rate is determined by adding the amount of sessions users initiate with a company's knowledge base to the number of problems handled by the support staff over the same time.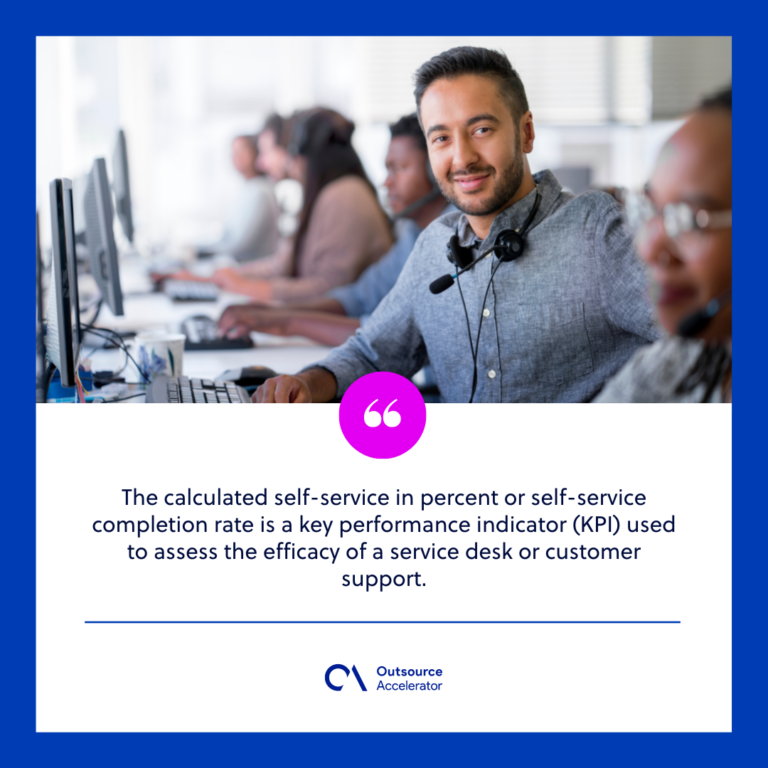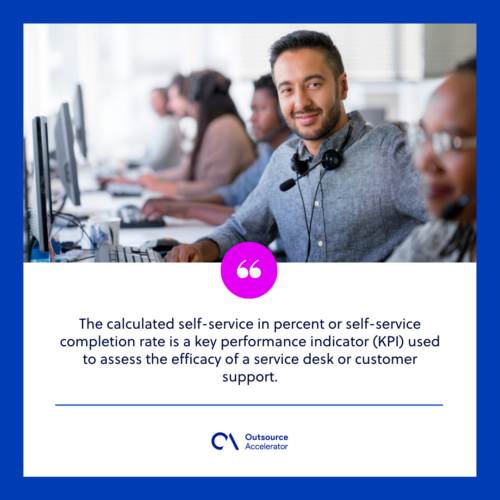 Importance of calculated self-service in percent
To operate your self-service project, you would need to track and evaluate it in the same manner as you would in any other project. Calculated self-service in percent is meaningful since consumers can only sign up to use the channel if they feel their query will be handled more easily this way. 
Once the customers have begun to look for an answer and discover that previous questions have no response, they will likely not decide to try it themselves. It can affect your customer's retention and loyalty with those who posted a question but never got an answer.