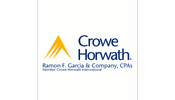 ---
---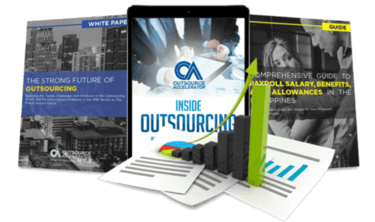 Outsource the right way, the first time
Get up to speed in outsourcing with this all-in-one tool kit
GET YOUR FREE TOOLKIT

PARTNER

PRO
UNVERIFIED
About Ramon F. Garcia & Company CPAs
Ramon F. Garcia and Company CPAs was founded more than 35 years back, with the primary objective of providing reliable and competent advisory and accounting services. The main focus of the company is in helping the companies with audit, advisory, tax, risk and other outsourcing services.
Ramon F Garcia & Co., with its outstanding consultancy services, has been able to get a membership in Crowe Horwath International, which is a part of the top 10 accounting firms in the world. There are currently 150 and above independent accounting firms across the world, serving Crowe Horwath, along with a pool of employees, who contribute to the success of the company. This gives RFG an edge as it is able to tap the global pool of firms and employees.
RFG & Co. is socially-responsible and professional, which makes it the foremost choice for the business community. With its continuous dedication towards updating to newer technologies, the company is always able to remain competitive. Some of the services provided by the company include business consultancy, assurance services, benefit plans, risk consulting, corporate finance, forensic services, tax consulting, etc.
RFG, continuously, with its innovation and creativity, has been able to motivate its employees, to satisfy the clients.