---
---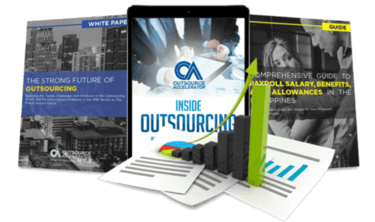 Outsource the right way, the first time
Get up to speed in outsourcing with this all-in-one tool kit
GET YOUR FREE TOOLKIT

PARTNER

PRO
About OnSource Growth Solutions
Thanks for checking us out. We specialize in sales output. Live transfers, appointment setting, lead list generation, and robo dialing.
What OnSource Growth Solutions offers its clients
Grow your pipeline, improve your close rate and increase profitability, all at a fraction of the cost of hiring your own in-house team. We are a growth-focused BPO offering services for companies maximize their ROI. Our service offerings include outbound/inbound sales, lead-gen and prospecting, contact center, employee leasing, marketing and more.
How OnSource Growth Solutions outshines the competition
It's our belief that by aligning ourselves with your success, we foster an environment steeped in cooperation and accountability, which is an absolute requirement for the success of any sales team.
OnSource Growth Solutions company structure
Our management team brings over 20 years of experience in a variety of sectors including eCommerce, real-estate and more. From start-ups, to enterprise level organizations our singular goal is to help companies scale without limits and achieve its growth objectives.
Sample highlight service offering of OnSource Growth Solutions
We offer turn-key lead prospecting and outbound qualification services for one low, all-inclusive price.