---
---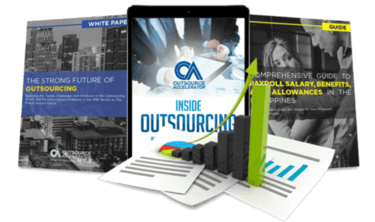 Outsource the right way, the first time
Get up to speed in outsourcing with this all-in-one tool kit
GET YOUR FREE TOOLKIT

PARTNER

PRO
About MultiplyMii
MultiplyMii provides end-to-end offshore staffing solution that helps small businesses outsource like they're big corporate. They focus on providing low-cost, talented staffing to help their clients save on resources while increasing profitability and performance.
Currently, they have 50 seats in Cebu that cates to small and medium businesses in the US and Australia.
What MultiplyMii offers its clients
A defined hiring process, resulting in a clear onboarding plan, KPI's, Performance management, and HR function. We help companies ensure they can maximize their employee's potential.
How MultiplyMii outshines the competition
Taking a consultive approach, we aim to build ownership and responsibility on both sides, not place people. Our approach helps guide you through the process with a hands-on approach, complete with interview coaching, performance management, and development of onboarding material to all but guarantee successful hiring of top talent.
MultiplyMii company structure
We are a premium, boutique BPO with Australian ownership. We have two founding team members who are in the Philippines. Four of us started this business from its inception aiming to ensure our social mission is realized.
Sample highlight service offering of MultiplyMii
Roles range from $1,500 - $4,500 USD per month depending on experience and role. We are not delivering VA's or low-level staff but identifying and placing true talent in FT roles to ensure business continuity and build-out for scale.