---
---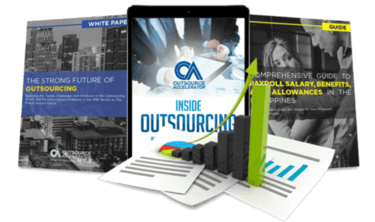 Outsource the right way, the first time
Get up to speed in outsourcing with this all-in-one tool kit
GET YOUR FREE TOOLKIT

PARTNER

PRO
UNVERIFIED
About Anderson Group BPO, Inc.
Anderson Group BPO, Incorporated (AGBI) is the Philippine partner office of Anderson Global, an international company operating in different cities across the world. Its headquarters is set in the UK, with offices in Luton London, Scotland, Dubai, andMumbai. As a whole, Anderson Global specializes in helping clients with finance, accounting, payroll, back office support, customer contact centers, I.T. solutions, and more.
The Manila branch delivers a suite of comprehensive business solutions and world-class customer service. We focus on customizing our standard operations to attend to each unique client need, giving exceptional value to our partners. The AGBI expertise includes these three core offerings: Contact Center Solutions, Back Office Solutions, and Seat Leasing.
AGBI works with the vision to be the most versatile BPO provider able to adapt to the challenges any client situation presents, making use of top quality facilities, industry knowledge, and competent management to fulfill partner needs. At the core of the AGBI business are the people who provide services like no other.
AGBI provides solutions that enable its clients to focus on their main business while they enjoy increased efficiencies and improved costs. Here at Anderson, the right partnerships enable smart solutions and added values.