Legal Assistant with 12 years as legal officer, research, case documentation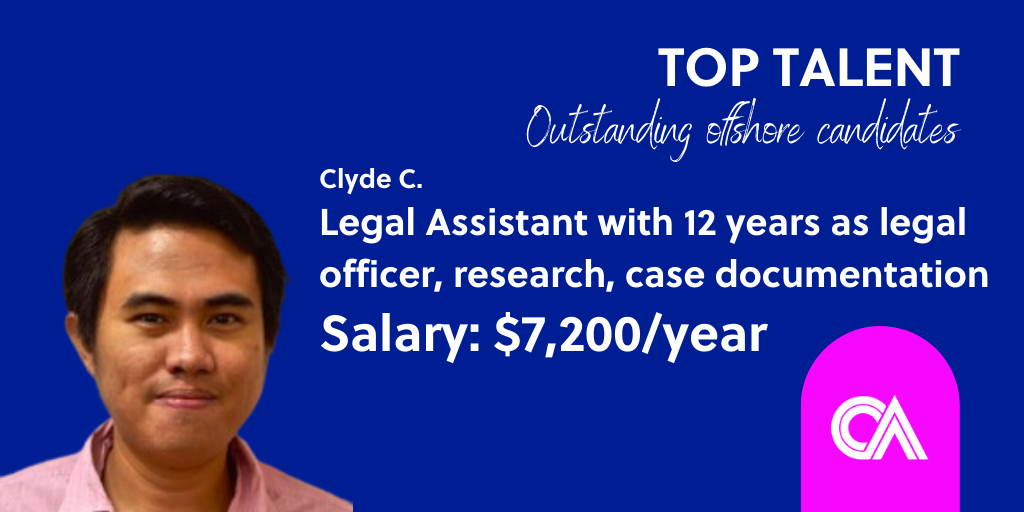 Salary: $7,200/year
Legal assistant with an undergraduate degree in political science with experience in research, documentation and dispute cases. 
Currently taking juris doctor graduate studies, Clyde has been working as a legal assistant for 11 years. He has in-depth experience of legal research, document and data filing. He is knowledgeable in land and forestry dispute cases. 
$600 /month salary

Dispute Cases

Legal research

Data gathering

Drafting communications and orders
Available now!
Clyde is available now – March 2022.
If Clyde looks like a great candidate for your business, reach out to him direct – no fees, no commissions, no catches.
Review & download CV