Interior designer with MA and 33 yrs in commercial, residential palace, office, resort and hotel planning, worked in Riyadh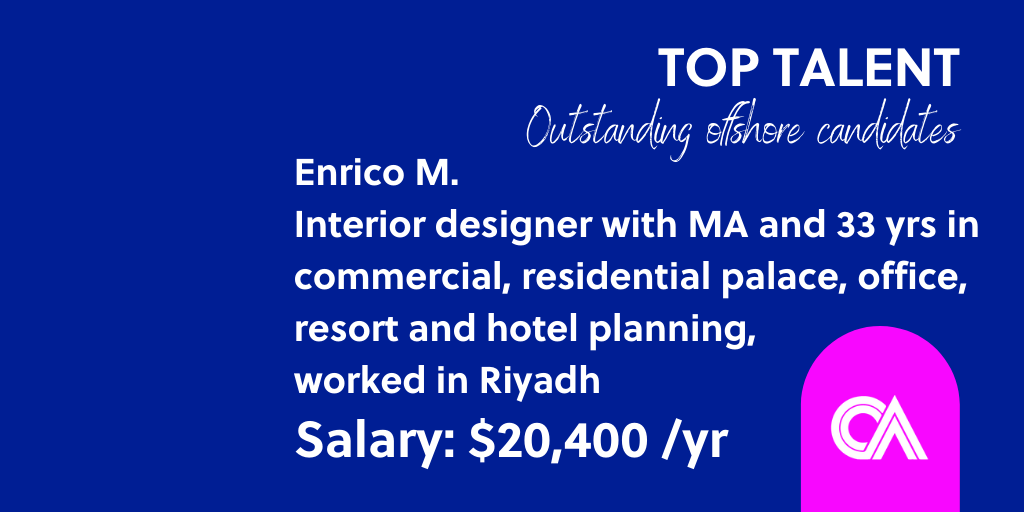 Salary: $20,400 /yr
Interior designer and architect with MA and 33 years of experience designing and planning showrooms, royal palaces, offices spaces, hotels and resorts. He has worked in Riyadh. 
Enrico's experience includes supervision, inspection and verification of design plans, furniture production. He has embarked on commercial projects including restaurants, coffeeshops. He also has client-relations skills, record, documentation and analysis.
$1,700 /month salary

MA Interior design

Residential, commercial, leisure spaces concept design

Landscape, lighting and furniture design

Project management
Available now!
Enrico is available now – May 2022.
If Enrico looks like a great candidate for your business, reach out to him direct – no fees, no commissions, no catches.
Review & download CV