Engineer with 32 yrs in hazard and accident prevention, test plan, design worked in US, Dubai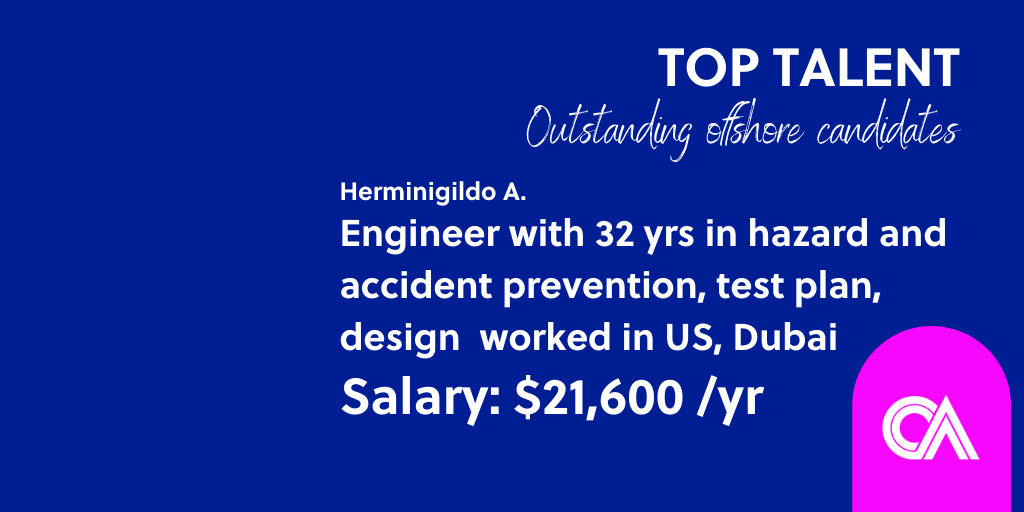 Salary: $21,600 /yr
Licensed civil engineer with 32 years experience in site inspection, hazard analysis, accident prevention planning and design, creation of safety inspection and test plan, design compliance and review. 
Herminigildo's experience also includes testing for compliance with approved inspection and test plan, ISO 9001 compliance, issuance of corrective operations, tendon ducting, strands and post-tensioning, quality control. 
$1,800 /month salary

Licensed civil engineer

ISO: 9001 compliance

Internal audit, quality control and assurance

Commercial design and construction
Available now!
Herminigildo is available now – May 2022.
If Herminigildo looks like a great candidate for your business, reach out to him direct – no fees, no commissions, no catches.
Review & download CV