JOIN THE #1 CPA MARKETPLACE
Be A Top 5 CPA In Your City
Get a Top 5 company listing for less than $2 per month
START NOW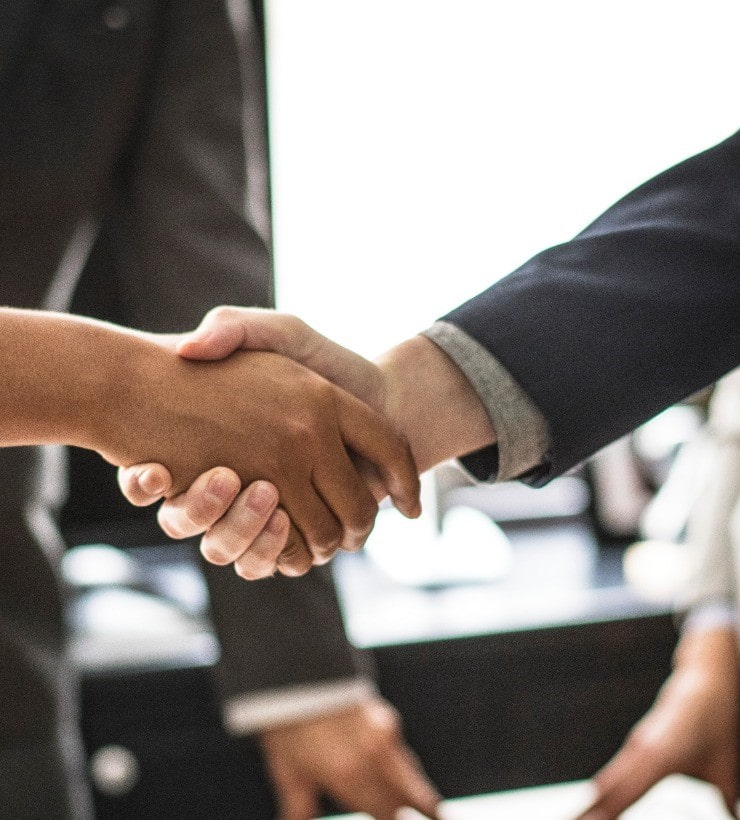 AUTHORITY | TRAFFIC | CONVERSION
Get noticed with an exclusive top 5 company listing, & verified status
If you want to win clients, you have to be easily found, and verified, on the internet. It's good to have your own website, but is it getting you traffic? Do people know about you? Get noticed by becoming one of the 'top 5' CPAs in your area. Be seen, be trusted.
SEE AN EXAMPLE PAGE
Don't miss this
Dedicated company listing and content
Localized exposure, recognition & authority
Get more traffic, leads & clients
Top 5 CPAs only
Qualification required: Each local page is limited to the Top 5 CPA firms
A way for clients to find, verify and compare your offerings
Dedicated local pages attracting local clients, ready to purchase
40,000 page views per month
Share the ever-growing traffic and authority of Outsource Accelerator
Growing unique visitors and page views every month
Your company rating displayed
Your contact details displayed
Your key value proposition displayed
Incredible ROI
Can you afford not to be in this top 5 list?
Zero commission fees on leads/clients
Just $23.95 for a FULL YEAR (12 months)
Less than $2 per month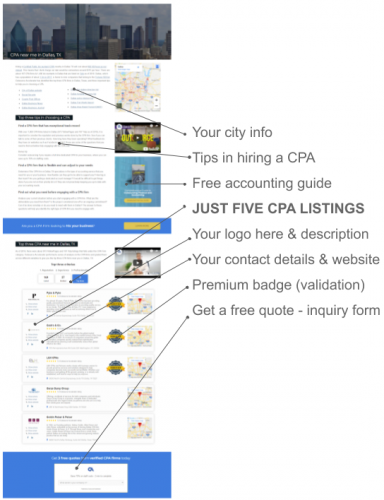 BUILD YOUR BRAND, BUILD YOUR BUSINESS
START NOW
SERVICE COMPARISON
The leading outsourcing marketplace & directory
Outsource Accelerator is the only dedicated outsourcing marketplace. It carries more authority than any other site in the space and offers the best value-proposition for visitors.
Comparing other directory sites
Join the top 5 CPA marketplace
Complete this form to register/qualify (5 min). We will confirm your application within three business days.
A listing fee of just:
$23.95 per year
Payable only once you are approved
Cancel anytime, no tie-ins, no catches
Listing fee covers page & content build & site maintenance
Listing updates welcome (up to 5 requests/year)
Zero commission fees on leads/clients
Register now
Just 5 min to complete | No payment reqd. now
DETAILS ABOUT YOUR FIRM
Providing clients with detailed information helps them make faster decision