---
---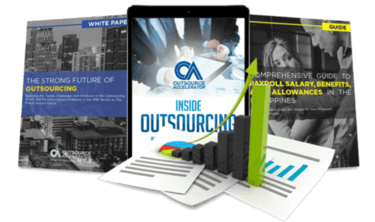 Outsource the right way, the first time
Get up to speed in outsourcing with this all-in-one tool kit
GET YOUR FREE TOOLKIT

PARTNER

PRO
UNVERIFIED
About PacificTech Solutions
We are a Philippine based company of consulting engineers, architects, designers, technical specialists and project managers offering a broad range of professional services to clients worldwide.
What PacificTech Solutions offers its clients
Our expertise is based on local and international project experiences to create optimum engineering and architectural solutions mainly within the sectors of Industry and Manufacturing, Power Generation, Water and Sanitation, and Engineering Services Outsourcing.
How PacificTech Solutions outshines the competition
We are a mix of international and Filipino engineers and specialists which enables us to provide services at an international level at a cost-effective fee.
PacificTech Solutions company structure
PacificTech Solutions is a corporation with the holdings based in Hong Kong (under Pacific Engineering Services). It is majority owned by another engineering consulting firm called MOE which is primarily based in Denmark.
Sample highlight service offering of PacificTech Solutions
Seat Leasing for about EUR4,500 per month. Although we are happy to work on a per project, lump sum, per actual hours spent or secondment arrangements.